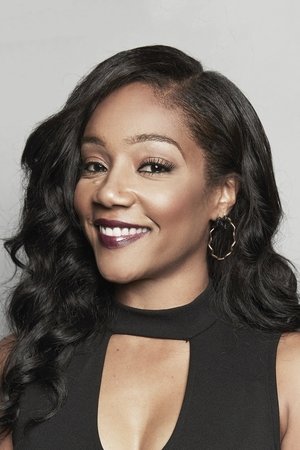 Biography
Tiffany Sarac Haddish (born December 3, 1979) is an American comedian and actress. After guest starring on several television series, Haddish gained prominence as Jackie on the first season of the OWN television drama If Loving You Is Wrong from 2014 to 2015. From 2015 to 2017, she starred as Nekeisha Williams on the NBC sitcom The Carmichael Show. After appearing in the 2016 comedy film Keanu, Haddish made her film breakthrough as Dina in the 2017 film Girls Trip, for which she received critical acclaim. In 2018, Haddish was included on Time's annual list of the 100 most influential people in the world.
Photo Gallery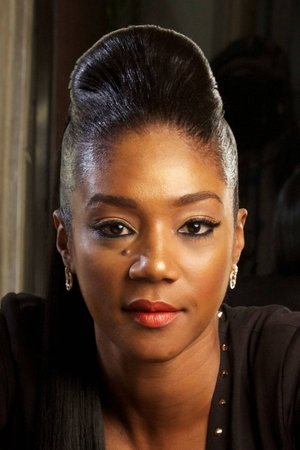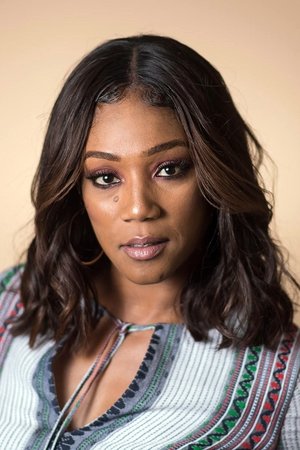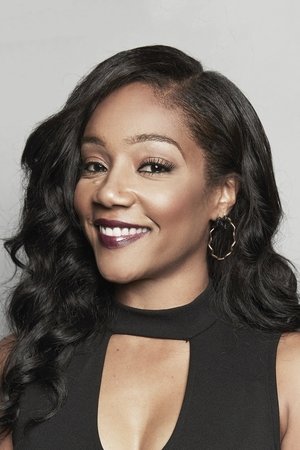 Filmography
Movie Name
Release Date

With the help of a hilarious, all-female slate of stand-up comedians, Jenny McCarthy takes an outrageous look at life as a contemporary woman: from single motherhood to casual sex. Shot at the Hard Rock Hotel & Casino, this one-hour special includes sets from Justine Marino, Tammy Pescatelli, Lynne Koplitz, Paula Bel and Tiffany Haddish, as well as a series of sketch vignettes from McCarthy herself.

2014-02-14

The craft, creative process and complicated lives of Stand-up Comedians.

2017-02-24

Friends hatch a plot to retrieve a stolen cat by posing as drug dealers for a street gang.

2016-04-29

Four girlfriends take a trip to New Orleans for an annual festival and, along the way, rediscover their wild sides and strengthen the bonds of sisterhood.

2017-07-21

Three families compete for a camping spot during a busy Fourth of July holiday weekend.

2017-01-12

In her first stand-up special filmed at the Nate Holden Performing Arts Center, Los Angeles native and rising star Tiffany Haddish tackles subjects ranging from her early days in foster care and being bullied on the playground to getting revenge on ex-boyfriends and introducing Will and Jada Pinkett Smith to Groupon.

2017-08-18

Tiffany and Marcus decide to wed during the holiday season in the rural town where Tiffany grew up. Tiffany's older sisters and their husbands are visiting as well. Coming together may not have been such a good idea as the married couples bring along some baggage that may cause the unmarried to think twice before making a life changing decision.

2013-11-05

Lena Summer is the envy of all her friends. Big house. Successful husband. It's the perfect life...or so it seems. But with her husband's demanding career as a construction mogul, the other side of her bed is too cold too often. When a handsome young handyman is hired to work on their home, the spark she's been missing quickly rages into a wildfire.

2012-02-07

Sarah Corso thinks her relationship with Xander West is great--until he proposes. She loves him, and he makes her very happy, but her mother loved her father, too, until the psychotic break.

2011-01-01

Two shady concert promoters get into hot water when their chance to book a superstar rapper goes awry.

2009-10-16

From the creators of Scary Movie and Date Movie comes this tongue-in-cheek parody of the sword-and-sandal epics, dubbed Meet the Spartans. The 20th Century Fox production was written and directed by the filmmaking team of Jason Friedberg and Aaron Seltzer. Sure, Leonidas may have nothing more than a cape and some leather underwear to protect him from the razor-sharp swords of his Persian enemies,

2008-01-24

Cleveland 'Stack' Stackhouse is a guard with the Texas Correctional Youth Authority who witnesses the cycle of destructive choices and racial tensions among female teen offenders and decides to do something about it. He gathers African-American, Latina and Caucasian teens, and organizes a multi-racial track team behind the bars of the prison. Participation in Stack's track team not only breaks down the racial divides between the girls, but puts them on a path to turn their lives around.

2008-02-16

When Classical listening station KSOF changes it's format to Hip Hop it brings conflict between the old faction and the new Urban Demographic.

2005-05-03

High schooler Jason has found his dream girl—the gorgeous Anastacia. There's just one problem: she doesn't know he exists. If he can win a spot on the school's hottest dance crew, Jason might have a shot. But before he does, he'll have to overcome his battle-ax of a mother, survive Anastacia's gangsta brother, and pass the crew's initiation—in this fresh, sexy, and outrageously funny comedy.

2014-07-02

Carrie's life is at a standstill. She's fed up of being a social outcast. Then one day, she stumbles across a magic lamp. Out of the lamp appears Jeanie. An 8th century Macedonian prostitute! Life will never be the same for Carrie, as Jeanie allows her to have 10 wishes, and to make wishes that she wants.

2014-05-20

In this special live event, giants of stand-up come together to commemorate the 25th anniversary of Russell Simmons's groundbreaking "Def Comedy Jam."

2017-09-26

THE KITCHEN is an Irish mob story set in 1970s Hell's Kitchen. After the mobsters are sentenced to jail, their wives take their place — and do as good of a job, if not better.

2019-09-20

Horror films dominated the cultural conversation this year. From the surprise hit "Get Out" to the movie adaption of "It" to the campy "Happy Death Day", scary movies had an unusual hold on the collective imagination in 2017. Maybe it's because reality was pretty horrifying, too. To punctuate the end of this hair-raising year, we asked ten actors who gave the best performances to play a series of eerie roles.

2017-12-07

Funny & Famous Comedy Jam

2017-12-29

Teddy Walker is a successful salesman whose life takes an unexpected turn when he accidentally blows up his place of employment. Forced to attend night school to get his GED, Teddy soon finds himself dealing with a group of misfit students, his former high school nemesis and a feisty teacher who doesn't think he's too bright.

2018-09-28

Jay-Z's 'Moonlight' music video does more than simply show 'Friends' with an all-black cast.

2017-08-04

It's been five years since everything was awesome and the citizens are facing a huge new threat: LEGO DUPLO® invaders from outer space, wrecking everything faster than they can rebuild.

2019-02-08

Seth Rogen and friends combine stand-up, sketches and music for an outrageous comedy special that could only come from the mind of Seth. Guests include Tiffany Haddish, Sarah Silverman, Michelle Wolf, John Mulaney, Michael Che, David Chang, Ike Barinholtz, Chelsea Peretti, Kumail Nanjiani, Jon Lovitz, Jeff Goldblum, Sacha Baron Cohen, Nick Kroll, Post Malone, Chris Hardwick, and Craig Robinson & The Nasty Delicious.

2018-04-06

A sequel to the animated hit The Secret Life of Pets.

2019-06-07

In a politically divided America, a man struggles to make it through the Thanksgiving holiday without destroying his family.

2018-10-12

A woman who gets released from prison and reunites with her sister, who discovers she is in an online relationship with a man that may be "catfishing" her.

2018-11-02

Uncle Drew recruits a squad of older basketball players to return to the court to compete in a tournament.

2018-06-29

Two hard charging best girlfriends who build a juggernaut company find their relationships tested when they are made a big buyout offer. Suddenly all the differences that made them perfect odd couple partners put them at war, threatening their business and personal relationships

2019-06-28
2018-03-15

Clara and Ray are newly engaged. As they gather family and friends together for a dinner party to make an announcement, what begins as a celebratory evening turns into disaster as secrets and skeletons surface. One night, one mistake, one dinner changes the lives of four people.

2018-06-05

An investigative look and analysis of gender disparity in Hollywood, featuring accounts from well-known actors, executives and artists in the Industry.

This romantic comedy is a story that emphasizes the importance of commitment, true love and breaking old love patterns in order to create new beginnings.

2014-01-01

Tiffany Haddish brings her brash, barrier-breaking brand of comedy to Netflix with an exclusive one-hour stand-up special.